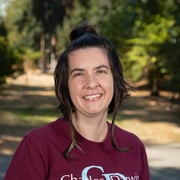 Frisky Frog Forest & Farmstead
4 followers
We are an ecologically focused farm housed on 25 acres of forested land. Half of our property is wetland that we zoned as designated forest for the long-term conservation of native frogs, migratory birds, and other wildlife. You can order online at amadeusfarm.com as well.
Listings
No listings at this time
Frisky Frog Forest & Farmstead
1502 McCorkle Rd SE
Olympia
,
WA
98501-9599
Please log in to submit a report.